In this article, you will learn about Clearwater Beach retreats and what makes them an ideal choice for a relaxing getaway. Discover the beautiful white sand beaches, crystal clear waters, and stunning sunsets that await you in Clearwater. We will also discuss the various accommodation options available, from luxurious resorts to cozy beachside cottages. Whether you're looking for a solo escape, a romantic retreat, or a family-friendly vacation, Clearwater Beach has something for everyone. Stay tuned to uncover the best activities, dining options, and attractions to make the most of your Clearwater Beach retreat.
Location
Clearwater, Florida is a stunning beach destination located in Pinellas County. Known for its white sandy beaches and crystal-clear waters, Clearwater Beach attracts millions of visitors each year. With its convenient location on the Gulf Coast, Clearwater Beach is easily accessible and offers a variety of retreat options for all types of travelers.
Best Time to Visit
The best time to visit Clearwater Beach is during the spring and fall seasons. These months offer the perfect balance of warm temperatures, less rainfall, and fewer crowds. Spring, from March to May, provides pleasant weather with temperatures ranging from the 70s to low 80s Fahrenheit. Fall, from September to November, offers similar temperatures and is ideal for those wanting to enjoy the beach before the winter season begins.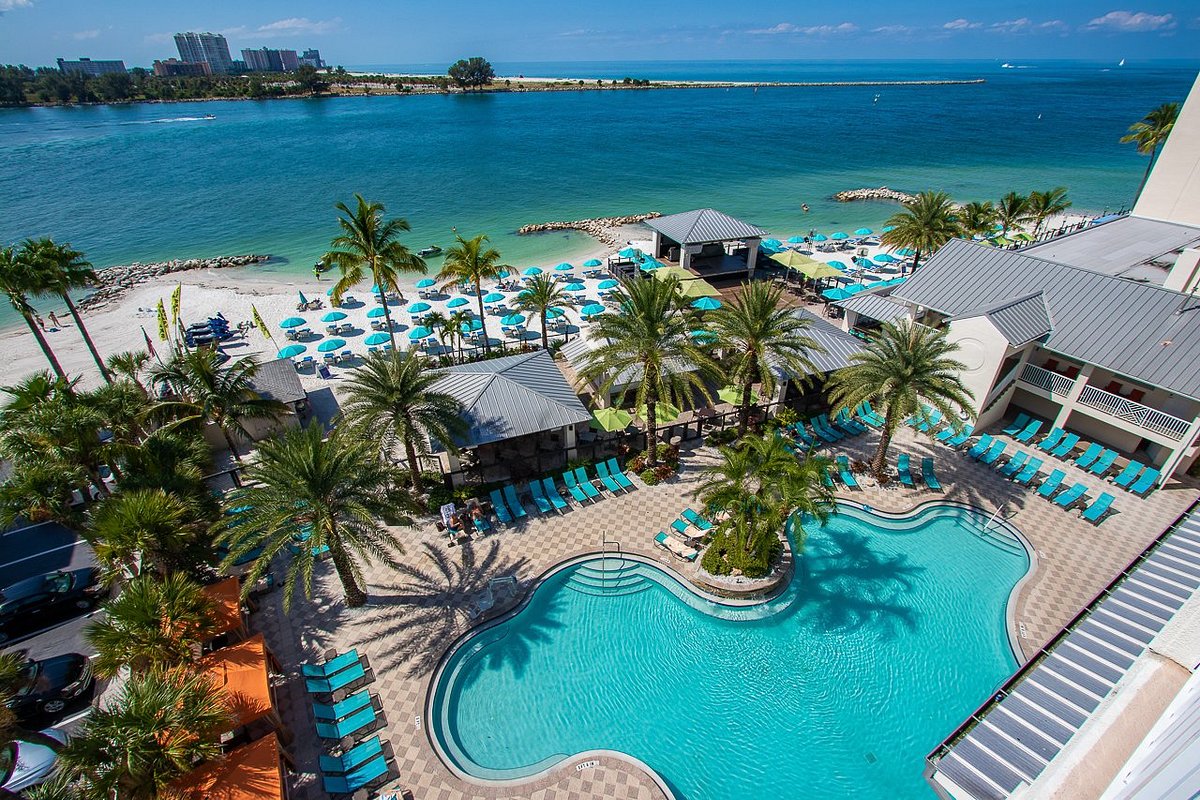 Accommodation Options
Clearwater Beach offers a range of accommodation options to suit every traveler's preferences. From luxury resorts to beachfront rentals, there is something for everyone. The luxury resorts in Clearwater Beach offer top-notch amenities, including spa facilities, oceanfront views, and world-class dining options. These resorts provide a luxurious retreat for those seeking a more indulgent vacation experience. If you prefer a more home-like setting, beachfront rentals are a popular choice. These rentals typically offer full kitchens, multiple bedrooms, and easy access to the beach, making them perfect for families or groups traveling together.
Activities and Attractions
Clearwater Beach is renowned for its water sports and outdoor activities. Whether you're a thrill-seeker or prefer a more leisurely pace, there is something for everyone to enjoy. Water sports such as jet skiing, paddleboarding, and parasailing are popular among visitors. These activities allow you to experience the beauty of the Gulf Coast while getting an adrenaline rush.
For those looking to explore the area by boat, there are various boat tour options available. From dolphin watching tours to sunset cruises, these tours provide a unique perspective of Clearwater Beach and its surrounding waters. Be sure to bring your camera, as you'll encounter breathtaking views and may even have the opportunity to see dolphins up close.
Pier 60 is another must-visit attraction in Clearwater Beach. This iconic pier offers a variety of entertainment options, including daily sunset festivals, live music, arts and crafts vendors, and street performers. You can also enjoy fishing from the pier or simply take a leisurely stroll and soak up the stunning views of the Gulf of Mexico.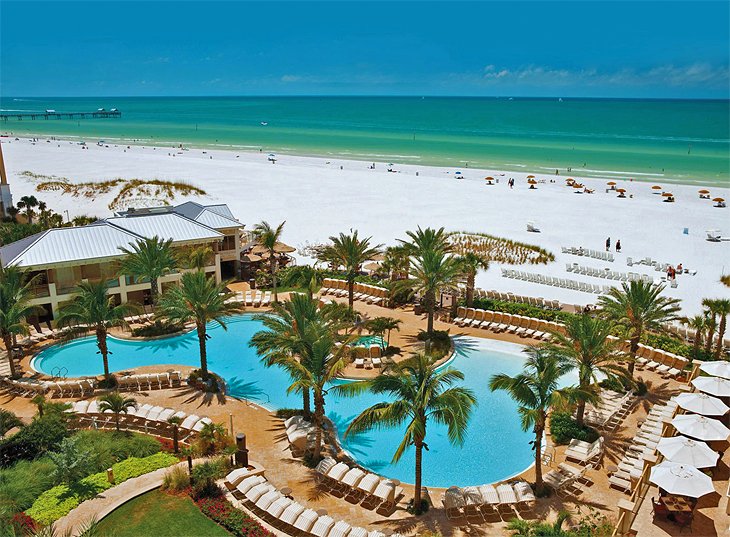 Dining and Nightlife
Clearwater Beach is home to a vibrant dining and nightlife scene. With its proximity to the ocean, seafood restaurants are a highlight of the culinary offerings. From casual beachfront cafes to upscale dining establishments, there are plenty of options to satisfy your seafood cravings. Feast on fresh grouper, shrimp, and crab while enjoying panoramic ocean views.
After dinner, head to one of the beachside bars for a night out. These bars offer a relaxed and friendly atmosphere, perfect for sipping tropical cocktails and listening to live music. Whether you prefer a quiet evening or a lively night on the town, Clearwater Beach's nightlife has something for everyone.
Wildlife and Nature
Clearwater Beach is not only known for its beautiful beaches but also its abundant wildlife. Dolphin watching is a popular activity in the area, and there are multiple tour companies that offer boat trips specifically for spotting these magnificent creatures. Witnessing dolphins playfully swimming alongside your boat is an unforgettable experience for both kids and adults.
Another natural wonder of Clearwater Beach is its sea turtle nesting grounds. During nesting season, which typically runs from May to October, you can witness sea turtles making their way to the beach to lay their eggs. Several conservation organizations in the area offer informative tours where you can learn more about these fascinating creatures and their conservation efforts.
Family-Friendly Amenities
Clearwater Beach is a great destination for families, thanks to its many family-friendly amenities. Numerous playgrounds are scattered along the beach, providing hours of entertainment for children. These playgrounds offer swings, slides, and climbing structures, ensuring there is something for kids of all ages to enjoy.
In addition to playgrounds, Clearwater Beach is also home to several water parks. These parks feature thrilling slides, lazy rivers, and splash areas, providing hours of fun for the whole family. Cool off from the heat while enjoying the many water attractions and facilities available.
Events and Festivals
Clearwater Beach hosts a variety of events and festivals throughout the year, adding to the vibrant atmosphere of the area. One of the most popular events is the Clearwater Jazz Holiday, a four-day music festival held in October. This festival attracts renowned jazz musicians from around the world, and attendees can enjoy performances in a beautiful outdoor setting.
Another exciting event is the Pirates of the Gulf festival, held in January. This family-friendly festival celebrates Clearwater Beach's pirate heritage with parades, live music, and pirate-themed activities. Put on your best pirate attire and join in the fun as the town transforms into a sea of swashbuckling adventure.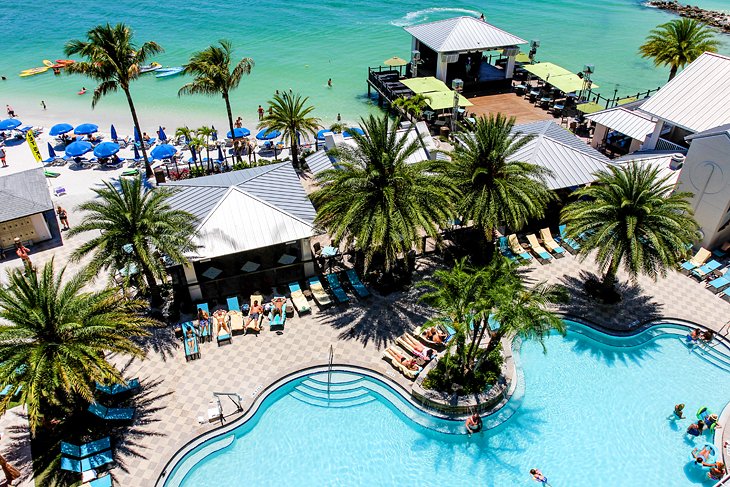 Relaxation and Wellness
If relaxation and wellness are what you seek, Clearwater Beach has you covered. There are several spa retreats available, offering a range of treatments and services to help you rejuvenate and unwind. From massages and facials to body wraps and aromatherapy, these spa retreats provide the ultimate escape from everyday stress.
For those who prefer a more active relaxation method, yoga on the beach is a popular activity in Clearwater Beach. Imagine starting your day with a gentle yoga class on the soft sand, surrounded by the soothing sound of the ocean waves. This experience allows you to connect with nature while invigorating your mind and body.
Conclusion
Clearwater Beach offers a variety of retreat options for all types of travelers. From its stunning location and diverse range of activities to its vibrant dining and nightlife scene, this destination truly has something for everyone. Whether you're seeking adventure or simply want to relax and unwind, Clearwater Beach is the perfect retreat. So pack your sunscreen, grab your beach towel, and get ready for a memorable getaway to Clearwater Beach.